Rubens House welcomes David Bowie's Tintoretto
On display from 27 June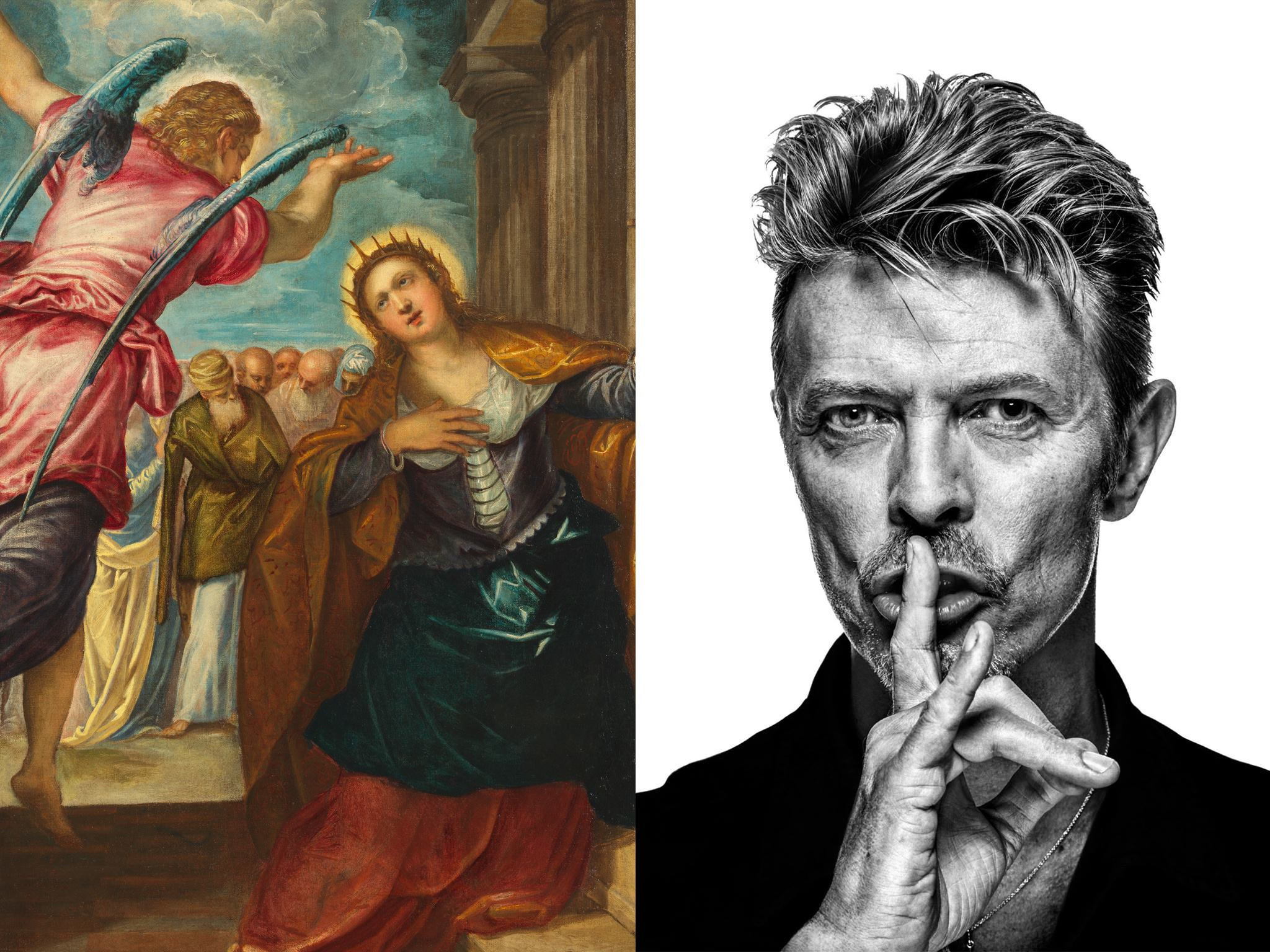 A substantial part of David Bowie's remarkable art collection was auctioned for record-breaking sums at Sotheby's in London on 10 November 2016. Along with modern and contemporary works by the likes of Auerbach, Basquiat and Hirst, there was one striking Old Master: a monumental altarpiece by Jacopo Tintoretto (1518–1594), which had been in Bowie's possession for almost thirty years. Like Rubens, David Bowie had immense admiration for Tintoretto. Rubens had several works by the Venetian master in his private collection. Tintoretto's Angel foretelling Saint Catherine of Alexandria of her martyrdom (1560-70) was purchased by a private collector, who announced to the world's press within minutes of the sale that it would be loaned long term to the Rubens House – 'a museum Bowie loved'.
The press is cordially invited to the media presentation of David Bowie's Tintoretto at 1.30 pm on Monday 26 June 2017 at the Rubens House, Wapper 9–11, in Antwerp.
Programme:
1.30 pm Arrival at the Rubens House
- Greeting and introduction by Ben van Beneden, director of the Rubens House
- Presentation by Caroline Bastiaens, Alderman for Culture, City of Antwerp
- Presentation on the recently-discovered underdrawings by Dr Christina Currie, head of scientific imaging at the Royal Institute for Cultural Heritage (KIK-IRPA).
- Announcement of the scholarly publication David Bowie's Tintoretto: Angel foretelling Saint Catherine of Alexandria of her martyrdom by Jorge Coll, CEO of the Colnaghi Gallery, which sold the painting to David Bowie in the late 1980s.
The book will be published at the beginning of October by the Colnaghi Foundation in London and will include contributions by Dr Stijn Alsteens, Matt Collings, Dr Christina Currie, Nicholas Hall, Dr Jeremy Howard, Dr Riccardo Lattuada, Maja Neerman, John Julius Norwich, Dr Xavier Salomon, Serge Simonart and Ben van Beneden.
- Announcement by Ben Weyts, Flemish Minister for Tourism, on the temporary return of Tintoretto's altarpiece to Venice during the Biennale in 2019, together with major artworks by Flemish masters who drew their inspiration from the great Venetian painters.
- Opportunity for questions and interviews with the speakers and authors in attendance
- Reception
3.30 pm End
Please confirm your attendance via [email protected]
Trailer Bowie's Tintoretto at Rubens House
MP4 - 29 Mb
Download