David Bowie's Tintoretto at the Rubenshuis in Antwerp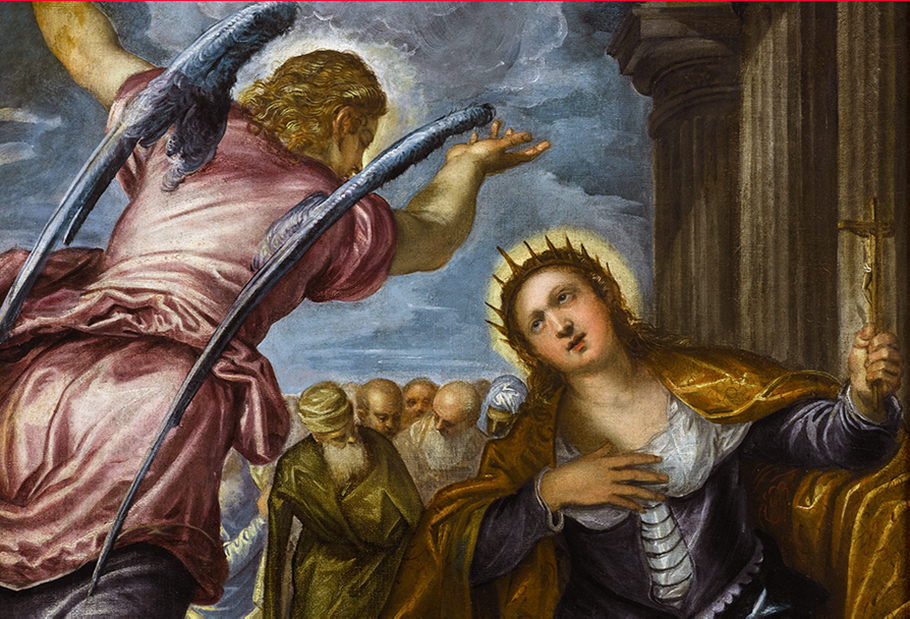 Following the sale of The Art Collection of the legendary musician in London last week a monumental work by Tintoretto and his studio has been granted on a long-term Loan to the Rubenshouse.
Visitors to the Rubenshuis in Antwerp will soon be able to admire a magnificent work by Tintoretto and his studio which was in the possession of David Bowie for almost 30 years. This powerful work, depicting an angel warning Saint Catherine of Alexandria of her martyrdom, has been acquired by a European collector for £191,000 in Sotheby's sale of the art collection of the legendary musician in London last Thursday. Minutes after the auction, the new owner declared his intention to place the work on long-term loan to the Belgian museum. This gesture not only acknowledges the profound influence of Tintoretto and Venetian art on Rubens but also pays tribute to David Bowie's life-long love of museums and generosity with loans.
Acquired by the artist in the 1980s, this monumental oil on canvas boasts an exceptional unbroken provenance. It was produced in the later 1570s, when Jacopo Tintoretto (1515-1594) was directing the busiest painter's workshop in Venice. The altarpiece was commissioned by members of the Scuola di Santa Caterina for the Church of San Geminiano in the heart of Venice. Displayed in situ until 1807, when the church was destroyed under Napoleon to make way for the new wing of the Procuratie, the canvas was transferred to the Accademia before being acquired by the art dealer Angelo Barbini, along with paintings by Titian, Paris Bordone and Veronese.
It will be on display at the Rubens House in the spring of 2017 .